Learn how to dance Salsa online
The most structured step by step Salsa program from absolute Beginner to Advanced.
Men, stop trying to remember all your moves! 80% of everything the best dancers are doing, consists out of 6 Turn Patterns. That is right. Learn those 6 turns and set yourself free from frustration!
There is a strategy to the entire teaching program. This is not about us, this is about you! With this special system we help you every step of the way to go from an absolute beginner tot an advanced dancer.
Lets get rid of the confusion. You will learn exactly what to do, when to do it and how to do it. Every move was tested many times on the dancefloor and can be performed comfortably with anyone.
Salsa
If there is one dance that has conquered the world than it is without any doubt Salsa! This dance contains different styles such as Cuban Salsa, Los Angeles Salsa and New York Salsa. At Salsaventura we mainly teach LA-Style and we also have tutorials On2 (NY-Style).
Bachata
We also offer you a basic Bachata course. The Bachata style is called Bachata Moderna and covers practical moves with a partner including some Dominican Footwork. This year (2023) more levels of Bachata Moderna will be added to the Bachata syllabus. So stay tuned.
Kizomba
You will find 5 different Kizomba courses. We offer a step by step Kizomba 1, 2 and 3 course. As an extra we added a Kizomba Beginners/Intermediate and a
Intermediate/Advanced course. So be sure to check out all levels since there is something here for everyone.
"Men, remember that most women prefer connection and fun with a dancepartner above turnpatterns!"

Morry – Salsaventura
Many students all around the world consider our teachings as 'the best'. We do not believe in such a thing as 'the best teacher'. The best teacher is that teacher that meets your needs in a certain time of your personal dance journey. We do believe in one thing that distinguishes us from most other schools in the world today. And that is structure.
There is a saying: 'If I don't want you to learn anything, I will teach you everything'.
At Salsaventura we work with our own 'Six Turn Pattern System'. This is based on the fact that everything the best dancers do on the dancefloor consists out of six turns. That's it.
Once you know those six turns, you can start to play around with it. So no more taking notes, no more trying to remember all the moves, no more endless repetitions because you cannot remember your moves.
Welcome to the world of Fun & Freedom on the dancefloor.
Unlimited access to all courses and levels on the platform.
With the Lifetime Deal you will never have to do another payment!
And if we say never we mean NEVER!
Yearly Membership

//// I love it ////

€

16

.42

month

Pay yearly

Unlimited access to all levels

Access to online community

Includes all future levels
Lifetime Deal

//// Got to have it ////

€

173

Pay once

Never pay again

Unlimited access to all levels

Access to online community

Includes all future levels
Monthly Membership

//// I like it ////

€

25

month

pay every month (stop whenever you like)

Unlimited access to all levels

Access to online community

Includes all future levels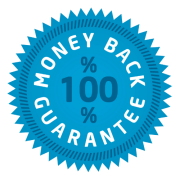 Money Back Guarantee: If for any reason you are not happy with the program, just tell us within 30 days and we will sent you your money back.